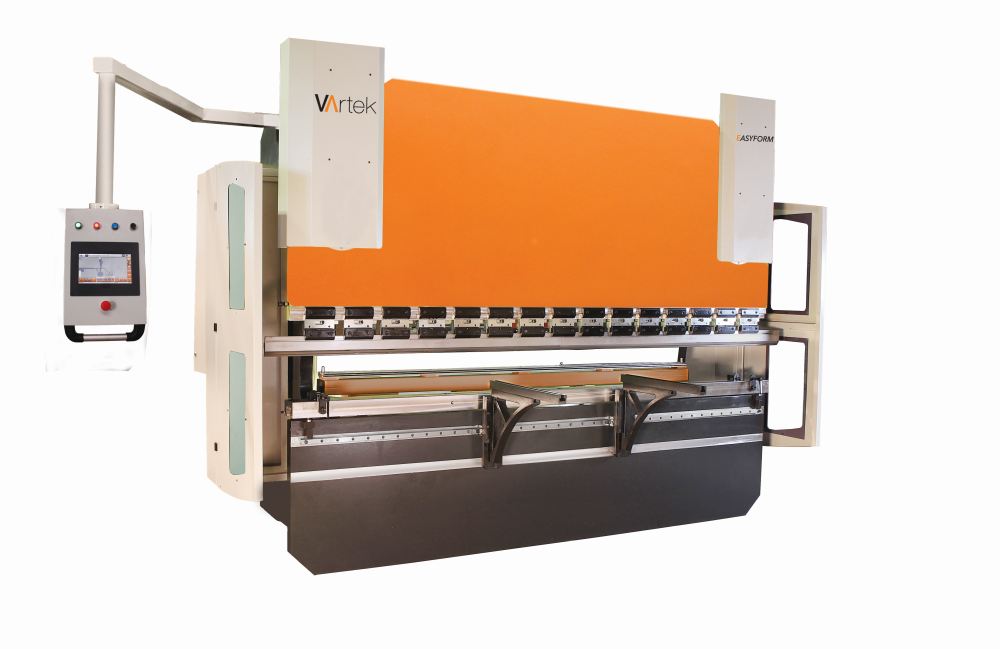 BasicForm is designed and built for customers who process simple parts and do not need to run their press brake for more than a couple of hours a day. Easy to use control and simple operation of BasicForm makes it convenient for customers who require a budget solution for their simple bending requirements.
BasicForm is an entry level press brake but by sharing the same modular structure with AdvanceFab, it makes no compromise on quality, consistency and dependability.
Customers that choose BasicForm will enjoy a large throat depth, high stroke and daylight for deep box bendings, dependable hydraulic system and high precision linear scale system.